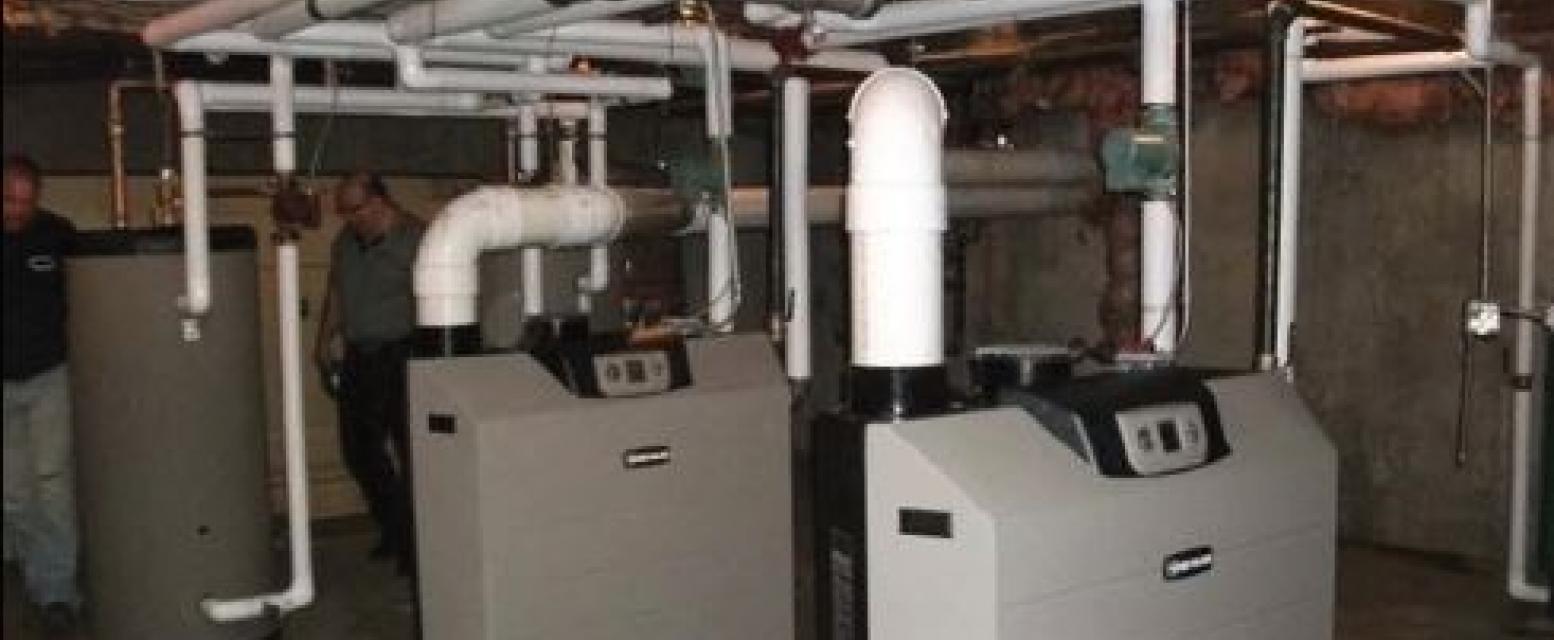 Installing Contractor: GM Mechanical
Project Installation Date: 2010
Location: Lansdowne, PA
Type of Facility: Multi-Unit Apartment Complex
Age of Facility: 32 years old at time of installation
Building Size: 1,297,000 square feet
Building Load, Heat Loss: 4.4 million
Construction Details: Total Number of Construction Phases: 3
Total Number of Units Required for Job: 10
Solution: Weil-McLain® SlimFit® Commercial 750 boilers, Aqua® PLUS tanks and Boiler Modulating Control (BMC) panel
Application Type: Water
System Detail: Domestic Hot Water - Capacity gpm/temp: 23 GPM/120° Copper Fin Tube Baseboard - Ln Ft/Btu Ft: 8,000 ft
 
Installation Details
An apartment complex in Lansdowne, PA required conversion from Multi- Temp boilers to Weil-McLain SlimFit boilers and Aqua PLUS hot water tanks. Boilers were purchased through Weinstein Supply, based in Lansdowne, PA. The apartment complex has two boiler rooms. Contractor GM Mechanical
installed three SlimFit 750 boilers, three Aqua Plus tanks and one BMC panel in boiler room #1. In boiler room #2, the contractor installed two SlimFit 750 boilers, two Aqua Plus tanks and one BMC panel.