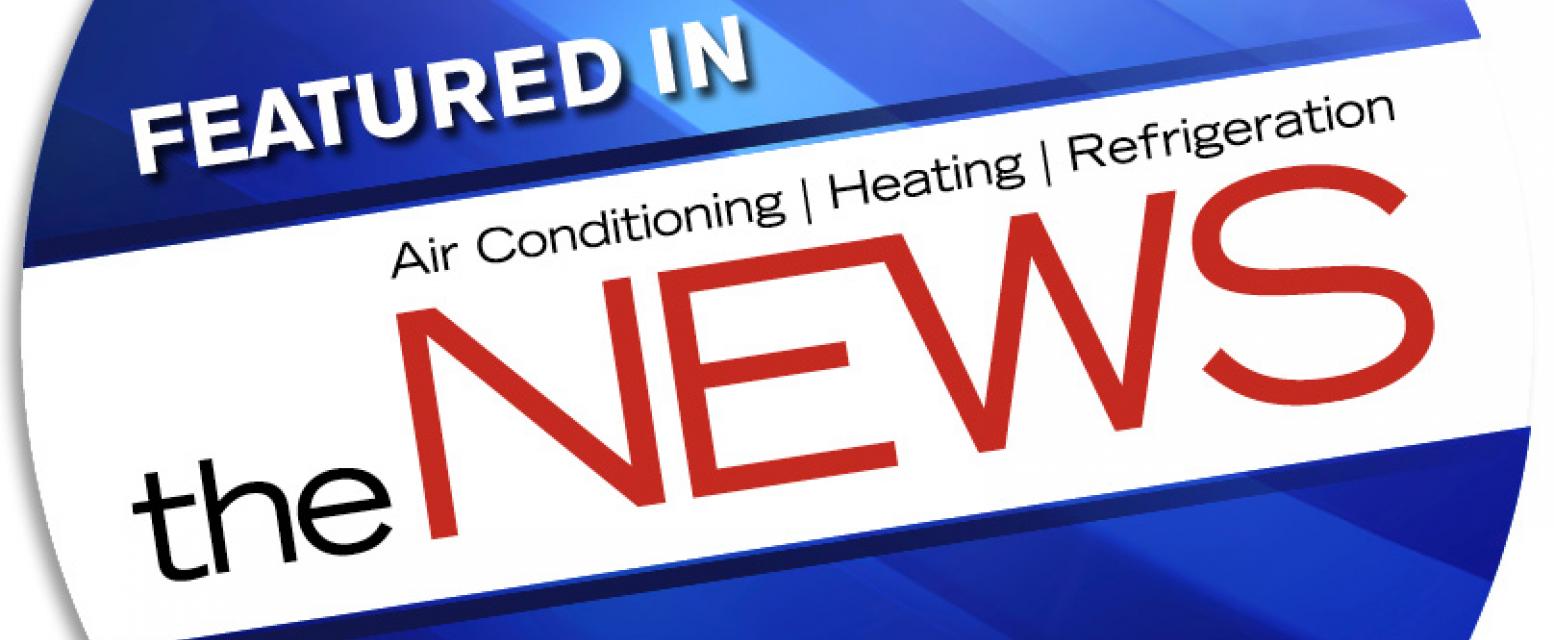 Larger outputs, faster payback make condensing boilers an attractive choice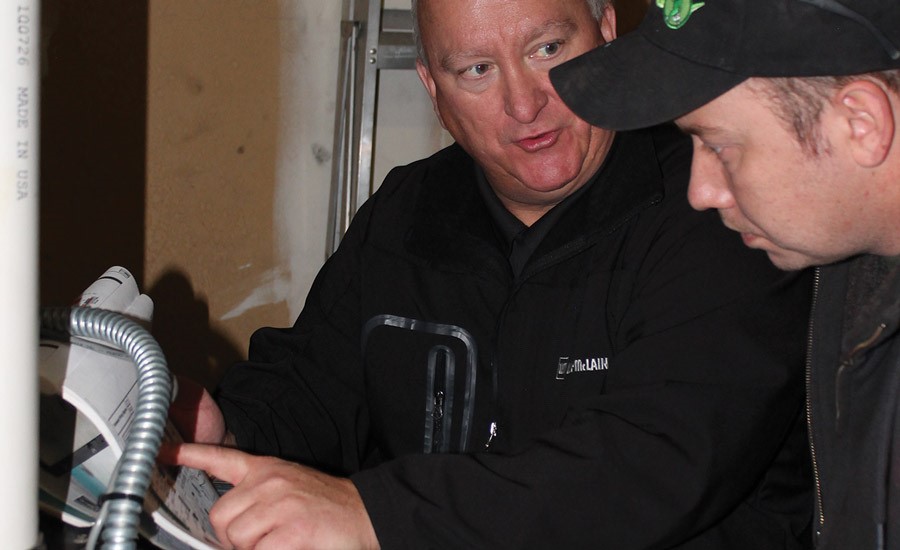 Mike Gambill, commercial specialist, Weil-McLain, assists with the installation of a Weil-McLain Evergreen boiler at a medical facility.
 
October 3, 2016
Sales of high-efficiency commercial boilers in the U.S. are on a tear, according to research conducted by BSRIA Inc. The organization reports that from 2012 to 2016, sales of condensing boilers grew from 30 percent of the commercial market to over 60 percent, and that number is expected to climb to 80 percent by next year. The reason for that, noted Krystyna Dawson, senior manager of heating and renewables, BSRIA, is that boilers with larger outputs have faster payback times, which make them an attractive investment for building owners and managers.
Manufacturers have taken note of this trend, and at least one company — Fulton Heating Solutions — now only offers hydronic condensing models for the commercial market.
"We have experienced sustained growth through each of the last three years," said Kyle Bottorff, product manager, Fulton. "Increases in construction starts throughout the country, a growing economy, and a continued shift toward exceptionally high-efficiency mechanical equipment have helped increase opportunities for condensing boiler applications."
GROWING SALES
Condensing boilers account for about 90 percent of hydronic boiler sales at United Energy Products Inc., a manufacturer's representative of boilers, water heaters, pumps, and other commercial products.
"In the past three years, our condensing boiler sales have doubled," said Jeff Smollon, vice president, commercial products division, United Energy Products Inc. "Building owners, as well as the engineering and contractor community, are becoming more familiar with condensing technology and applying the boilers properly to increase efficiency."
One of the products that has helped boost sales at United Energy Products Inc. is Fulton's Endura, a high-efficiency, low-NOx boiler designed for use in variable primary flow hydronic systems. The boiler features a durable duplex, stainless steel, fire-tube heat exchanger. Its compatibility with variable primary systems reduces plant electrical consumption by eliminating boiler pumps, which adds to overall system efficiency and energy savings, said Bottorff.
At Cleaver-Brooks, 65 percent of hydronic boiler sales now consist of the company's condensing model, said Sean Lobdell, product manager, ClearFire® boilers. "We really only sell one condensing boiler design — a high-mass fire-tube design with dual returns designed specifically for primary variable flow pumping and large delta T operation."
Lobdell believes that sales of condensing boilers will continue to increase, especially as more projects shift to high-efficiency equipment. "New construction is predominately condensing now, and retrofits will continue to evolve to more condensing designs simply because the technology exists. People want to take advantage of the energy savings and incentives offered to use them."
At Weil-McLain, sales of condensing boilers are growing, although they are not at the same level as the company's trademark cast-iron boilers. "We have been known for our cast-iron boilers for 135 years," said Dave Burggren, director of commercial sales. "We still sell more cast-iron boilers than condensing boilers, however our condensing boiler sales are growing faster and faster."
Weil-McLain offers two commercial condensing boiler models. The SlimFit® boiler features an efficiency of 96 percent AFUE for the 1000-2000 models, is lightweight, easy to install, and offers advanced controls, said Burggren. "Our latest model, the Evergreen® boiler, has a 96.5 percent AFUE for the 399 MBtuh model and is easy to install, use, and maintain for the long run."
CONDENSING EDGE
As can be expected, one of the main reasons building owners and managers are willing to invest in condensing boilers is higher energy efficiency, which translates to lower utility bills and a faster return on investment. That energy savings can be fairly significant in commercial buildings — on the order of 10-15 percent or more, depending on the geographic region, said Smollon. "We have fairly lengthy shoulder seasons in the Mid-Atlantic region, during which buildings can be kept warm for extended periods with lower loop temperatures using an outdoor reset sensor control system. When it's 55°F outside, it makes no sense to supply 180° water when you can keep the building warm with much lower temperature water."
"Energy efficiency is very important, especially if accompanied by utility and tax incentives. Greener technologies are also a consideration for many owners/managers." said Rich Schulte, vice president, Schulte Heating LLC, Oconomowoc, Wisconsin. "But price is almost always the paramount consideration, so I first explain the benefits of condensing technology in terms of energy savings."
After that, Schulte covers the other benefits, such as how condensing boilers have a physically smaller footprint, provide increased comfort, and offer advanced controls. "Condensing boilers usually have the ability to modulate heating output, which contributes to increased comfort and efficiency. The advanced controls also offer more information for service and maintenance, which is very useful."
Burggren agrees that advanced controls are a strong selling point for condensing boilers. "These controls allow the boilers to better match the heat demands of the building, make adjustments when the weather changes, and optimize energy efficiency. In addition, they can help reduce project costs by controlling boiler system pumps and other system components."
Many condensing boilers now come standard with advanced controls, which easily integrate into buildings' existing networks, making it easy for building personnel to use them, said Bottorff. "In addition to better energy efficiency and advanced controls, condensing boilers are also generally constructed of high-quality materials, which leads to longer life expectancy and decreased maintenance costs."
Condensing boilers absolutely lower the amount of maintenance required, noted Smollon, because there is no concern of thermal shock, as can be the case with cast-iron boilers. "In addition, you no longer have to clean tubes as you do with horizontal fire-tube boilers, and most condensing boilers have modern fiber-mesh burners, which are very simple to maintain."
Low installation costs are also a benefit of condensing boilers, said Smollon, as they allow for primary variable piping. "With this configuration, you don't need the primary boiler loop and circulator pump, which lowers material and labor costs. In addition, most condensing boilers offer smaller flue diameters and flexible side-wall venting configurations."
But, not all condensing boilers are equal, noted Lobdell, as there are many different designs that come with various price points, benefits, and drawbacks. "Educating end users about condensing boiler designs is tough when there are so many manufacturers. The end user often has a hard time determining a difference from one design to the next. All boast premium efficiencies, but many designs cannot leverage this in real-life application or achieve what we refer to as true system efficiency."
That kind of education will become even more important as sales of condensing boilers continue to grow.
"We are in an area dominated by forced-air heating, but I believe an improved economy coupled with more and better products are leading commercial customers to buy condensing boilers," said Schulte. "More awareness of the technology, efficiency, and environmental considerations will make condensing boilers a more popular option."