The Weil-McLain Advantage: products, expertise and support
With nearly 150 years in the business as HVAC experts, we are here to help you through each stage of your journey: from purchase to install and registration to post-install support. With a full line of boilers and the experts behind them, Weil-McLain is here to help make you successful.
From the cast iron boilers we built our name on to easy-to-install-and-service high-efficiency boilers, no other supplier provides products and support like ours.
View full product line View high-efficiency boilers
Have a serial number and need to know more about your boiler?
More support, more revenue
When you combine qualified Weil-McLain leads, a full line of products and a robust financing
program you're in position to win every sales call.

Full boiler line
You'll have access to the most complete line of cast iron and high-efficiency residential boilers and the Weil-McLain experts behind them.

Distributor locator
Find local Weil-McLain authorized distributors fast with the handy online tool.

Contractor locator
Contractors also get direct leads when homeowners search for Weil-McLain contractors with a listing on our locator.

Warranty
With easy access to online registration and a friendly claims process, taking great care of your customers and earning their loyalty is hassle-free.

Contractor training
From the School of Better Heating to our mobile training van, we offer all kinds of training courses for making each sales, service and installation call efficient and profitable.

Financing
Arm yourself with all the tools to close big deals fast with easy access to financing up to $55,000 and support from our hand-picked partner.

Contractor promotions
Find the latest Weil-McLain deals and just for contractors working with our boilers.

Homeowner protection plans
We build our boilers to perform because we want you to keep your customers happy and loyal. Another way we try to help you keep customers happy and loyal is by providing convenient protection plans. You'll close more sales and increase revenue with no front-end investment.
Technical resources
Get the job done right with quick access to the product details, live support and educational content.

Resource library

Educational videos
See how the pros handle maintenance and installation.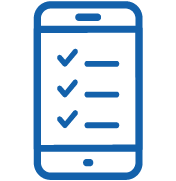 The PROTOOLS App
Streamline customer visits with tech support in the palm of your hand.

Live chat
Have a technical question? Go ahead and ask.
Live Chat Tech
Questions or comments? We're here to help.