Firetube performance, perfected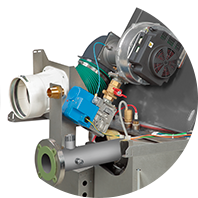 EASE OF INSTALLATION
The new SVF boiler streamlines set-up and installation, saving time, labor and money.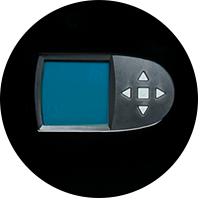 ADVANCED UNITY CONTROL
Combines advanced technology with intuitive, user-friendly design. Built-in wizard for easy set-up. Up to 8 boilers can be sequenced to meet a wide range of demands.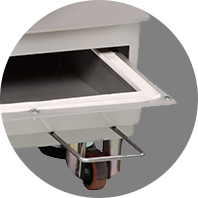 Corrosion-resistance
Durability is built into every Weil-McLain boiler. Anti-corrosion technology virtually guarantees longlasting, reliable heat exchanger performance.
Performance Specification Data
| Model No. | Thermal Effeciency | Max Pressure (psi) | Max Input (MBH) | Gross Output (MBH) | Net AHRI Rating (MBH) | Turn Down | Water Conn | Gas Conn | Air/Intake Vent Size | Length | Width | Height | Shipping Weight (lbs) |
| --- | --- | --- | --- | --- | --- | --- | --- | --- | --- | --- | --- | --- | --- |
| SVF 1500 | 96.50% | 160 | 1,500 | 1,448 | 1,259 | 7.5 : 1 | 3" flange | 2" FNPT | 8" | 84" | 35" | 79" | 2,550 |
| SVF 2000 | 96.20% | 160 | 1,999 | 1,923 | 1,672 | 10 : 1 | 3" flange | 2" FNPT | 8" | 84" | 35" | 79" | 2,550 |
| SVF 2500 | 96.80% | 160 | 2,499 | 2,419 | 2,104 | 8.3 : 1 | 3" flange | 2" FNPT | 10" | 84" | 35" | 79" | 2,850 |
| SVF 3000 | - | 160 | 3,000 | 2,874 | 2,499 | 10 : 1 | 3" flange | 2" FNPT | 10" | 84" | 35" | 79" | 2,850 |