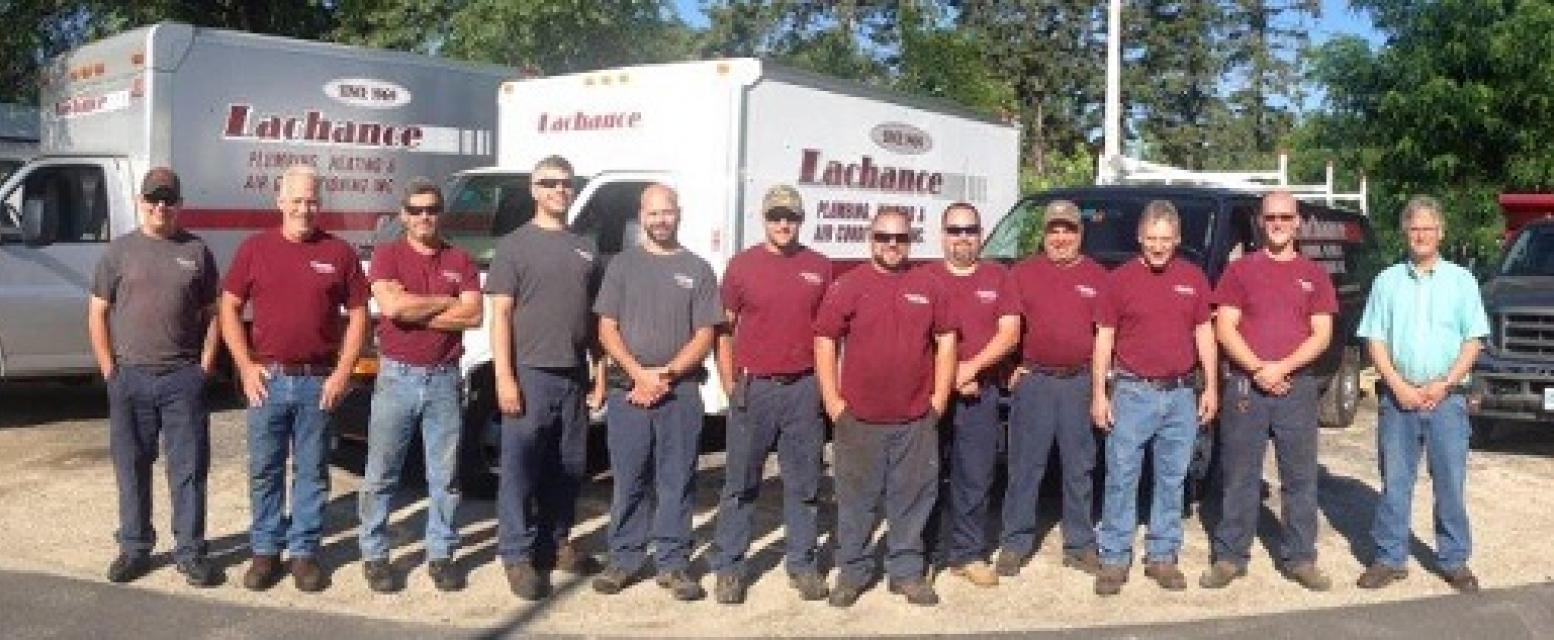 Since 2001, William Lachance has owned and operated his plumbing, heating, and air conditioning business in Manchester, NH. He previously worked for his father's business D E Lachance for 25 years prior to taking over the business. The company operates with twelve men in the field and specializes in residential and light commercial repairs and installations with 24 hour service to customers.
William first became familiar with Weil-McLain® Boilers in 1971. During that time, the main concentration of installations included residential oil and gas boiler replacements and many oil to gas heating conversions. The large majority of their boiler replacements used the EG model for steam and gas installations and the SGO model for steam and oil installations.
William is a huge proponent for the cast iron block boilers due to their longevity and ease of installation and service. In his own home, he has a Weil-McLain WGO™ 4 section hot water boiler and at his four other apartment buildings, he has a WGO 5 section boiler, an EG™ size 40 and two SGO™ 3 section boilers. If William trusts a Weil-McLain boiler in his own home and to heat the apartments that he owns, he has proven himself a truly reliable source when recommending a Weil-McLain boiler in the homes of others.
As far as recommending boilers to his customers, William endorses the Weil-McLain cast iron GV90+ gas boiler. The GV90+ gas boiler provides the ease of installation and longevity that drew William to our products from the start and the energy efficiency that customers want. Additionally, customers in William's service area can receive up to $1000.00 rebate from Gas Networks® after installation1.
The GV90+ has earned the Environmental Protection Agency's ENERGY STAR® rating coming in at 91% AFUE. The current minimum threshold for ENERGY STAR qualified boilers is 85% AFUE for gas and oil boilers. Coming in October of this year, the EPA is raising the minimum threshold to qualify boilers with the ENERGY STAR certification to 90% AFUE for Gas Boilers. The GV90+ continues to qualify for the ENERGY STAR certification even after the raised threshold later this year2.
Because of his commitment to providing homeowners the right boiler for the right application, William has earned the spot in our Contractor Spotlight. William Lachance states "we find these boilers very dependable, affordable and efficient". At Weil-McLain, we are motivated to provide products that meet the needs of each unique product installation and to engineer products that will last for years to come. Weil-McLain continues to meet higher standards and provide Simplified Solutions for our Complex World™.
1 For regional rebates sponsored by utility companies, visit the rebates and promotion section on our website
2 For other Weil-McLain ENERGY STAR certified products, visit our website here