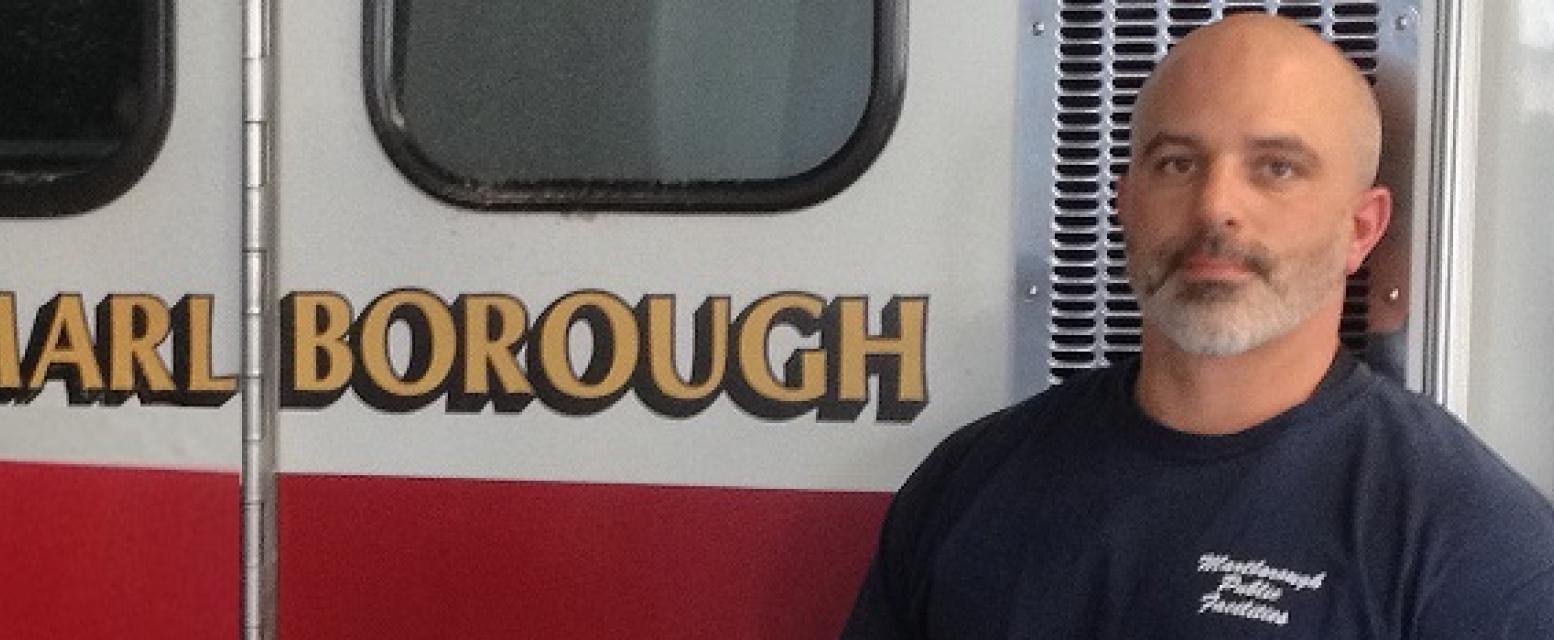 Atkinson's first introduction to Weil-McLain boilers was when he was 16 years old working alongside his father. They spent most of their time replacing other manufacturers' boilers with Weil-McLain cast-iron sectional boilers. Weil-McLain boilers first grabbed his attention because of the specific design of the grooved silicone gaskets; the silicone resisted breakdown and outlasted standard gaskets. In other manufacturers' boilers, their gaskets (non-grooved) had broken down over time from the gases in the sections and the boilers would leak or fail. Over the years Atkinson worked on Weil-McLain boilers, old and new, forming a lifelong passion.
If asked, Atkinson would say that he favors the Ultra boiler series, both commercial and residential. Atkinson has installed a few residential boilers, including Ultra Oil and Ultra Gas. In fact, he has one of the original Ultras in his own home. The homeowners he has installed for could not be happier with their Ultra boilers. His customers love that the boiler saves them money and they are so efficient that they hardly run because of the outdoor reset.
When the Ultra Commercial boilers came out, he was thrilled and now the 550 and 750 sizes are his favorite. Upon introduction, the Ultra commercial was the first of its kind. Atkinson said, "The instructions were in English, it was designed and assembled in America, and it was easy to get parts." Atkinson also commented that he has never waited longer that one or two days for Weil-McLain parts. "That is huge!" he exclaimed.
When installing a new boiler Atkinson has two major things he considers, cost and ease of installation. He doesn't have to sacrifice efficiency for price with Weil-McLain boilers. When it comes to installation, he likes how easy it is to move Weil-McLain Ultra boilers. Their light-weight aluminum build and narrow design helps with installation in difficult access areas.
In addition, Weil-McLain boilers have easy to understand manuals that walk through every aspect of setting up and maintaining the boiler. The intuitive controls add to the ease of installation - "Weil-McLain boilers have up and down arrows," Atkinson comments, "that makes it pretty easy."
Weil-McLain's tagline Simplified Solutions for Our Complex World™ describes Atkinson's experience in its entirety.
"Everything is simple, everything is self-explanatory. Going through the controls is easy, piping is easy, everything is easy and I never have any problems. These are complex boilers, with super complex programs and controls but they are easy to use and that is what drew me in and keeps me coming back!" -Joe Atkinson
Like many of Weil-McLain's customers, Joe Atkinson is pleased with not only our products but our services as well. Ed Sullivan, Commercial Sales Manager of the New England Sales Office & Training Center, has always made himself available. Atkinson can email him at any time and Ed is quick to respond. Ed even shows up anytime Atkinson asks him to. "That is hard to find," explains Atkinson.
Weil-McLain takes great pride in knowing that we have such loyal customers and looks forward to continue to engineer and manufacture products that provide Simplified Solutions for Our Complex World™.