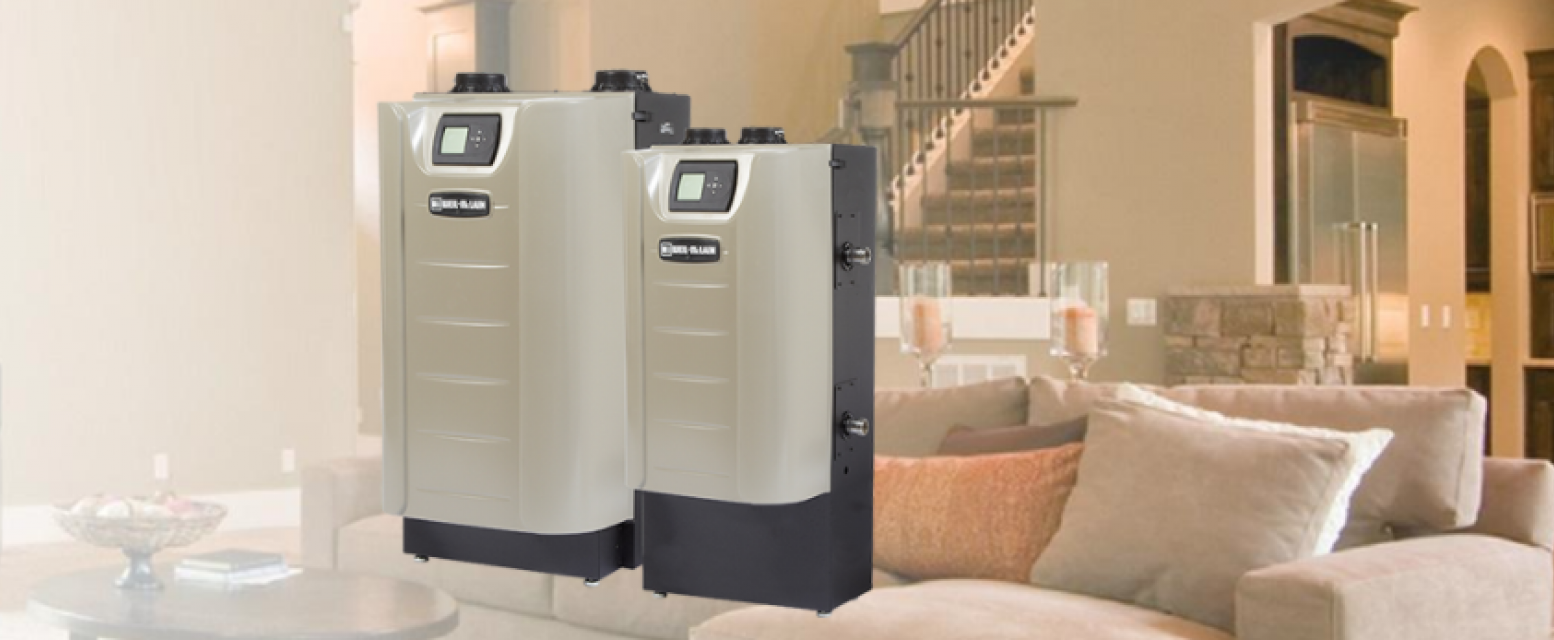 Our Evergreen high efficiency condensing boiler has been named an "Energy Star Most Efficient Boiler for 2017!
The 95 percent AFUE Evergreen boiler features cutting-edge technology with simple controls; flexible functionality for multiple applications; a durable design; and is easy to install, use, and maintain.
The unit is adaptable for most heating needs, including light commercial or large residential applications and for single- or multi-boiler installations. Evergreen offers quiet operation, an aesthetically pleasing design, floor-standing or wall-mount options, and environmental sustainability.
"Our new Evergreen boiler was built with contractors in mind," said Mike Boyd product manager with Weil-McLain. "It was developed after detailed analysis and testing by Weil-McLain engineers plus extensive feedback from customers. The durable unit is adaptable for most heating demands to effortlessly extend comfort levels to every area of a property from multiple in-home zones to pools for years to come."
The boiler's straightforward and user-friendly design makes installation easy for contractors, installers, or service providers. The unit features a guided setup wizard, an easy-to-understand graphical user interface, simple controls, and 10 heating system presets for quick setup.
Check out the full story here.