AquaBalance Series 2 Featured as Innovative Product in Builder Magazine's April 2019 Product Guide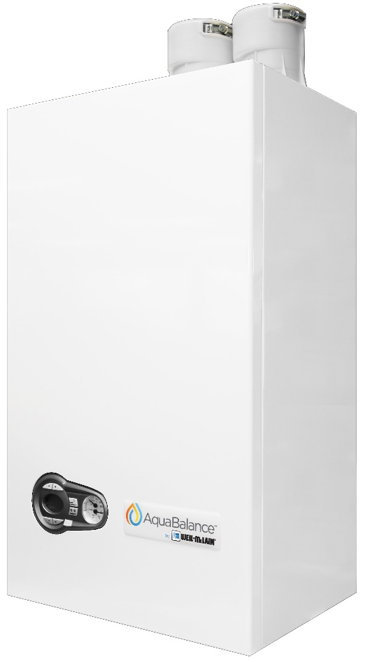 Builder Magazine recently interviewed five residential design experts to identify the biggest trends in homebuilding for 2019, and the Weil-McLain AquaBalance Series 2 was included in the list of innovative products changing the industry.
The Builder Magazine April 2019 Product Guide discusses how more homeowners want integrated systems with customized, connected appliances and smart, user-friendly controls. With efficient comfort as a top priority for most homebuilders, the AquaBalance Series 2 is a perfect fit for 2019 projects.
Boasting an updated energy-efficient system and an AFUE rating of 95% with on-demand domestic hot water, the AquaBalance Series 2 offers a stainless steel, titanium-infused heat exchanger and comes in three sizes in both combination and heat-only versions to meet the needs of homeowners. The unit has the power to supply hydronic heat for up to 2,500 square feet and enough hot water to run two showers and a dishwasher simultaneously.
Read more about the AquaBalance Series 2 in the Builder Magazine April 2019 Product Guide digital version or review all of the unit's specifications on the product page.