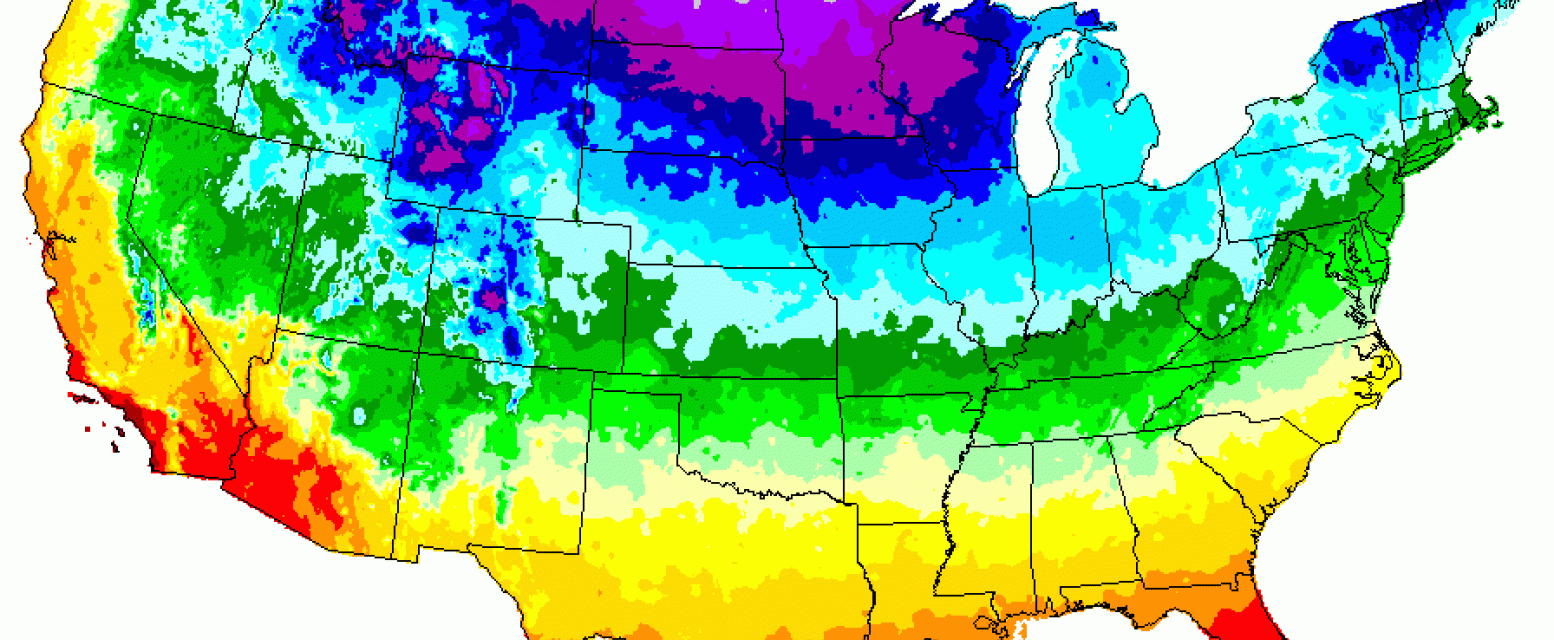 According to statistical data provided by the National Oceanic and Atmospheric Administration (NOAA), winter 2016-2017 temperatures are projected to return to "normal." Jason Krantz, director of business analytics and insights for Weil-McLain, broke down the NOAA's data to help you understand what this means for distributors and contractors.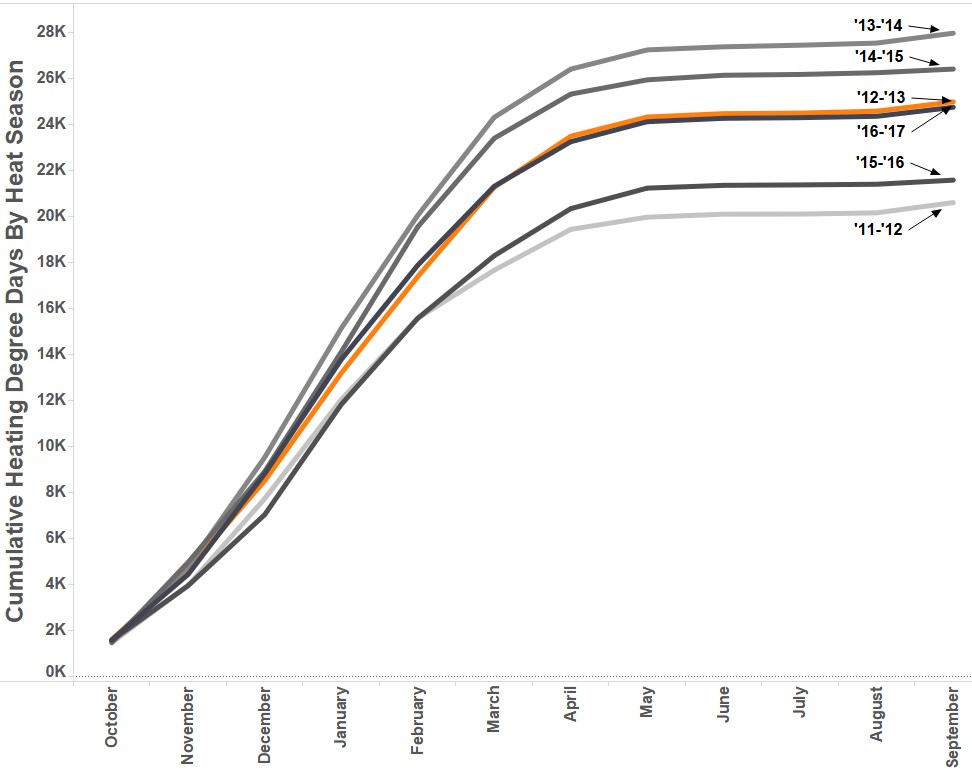 Pictured: Expected winter 2016-2017 temperatures based on cumulative Heating Degree Days (HDDs) for major boiler regions vs previous heating seasons. Heat season defined as Oct – Mar. The '12-'13 (orange line) represents an average heating season from a heating degree day (HDD) perspective.

The '15-'16 winter was warmer than usual, translating to fewer boilers turned on and being serviced. "Last winter's heating season, October 2015 through March 2016, was the second warmest winter in recorded history based on low heating degree days (HDDs) in key boiler regions," says Krantz. Heating degree days, or "HDD", are a measure of how much (in degrees) and for how long (in days) outside air temperature was lower than a specific base temperature. December 2015 in particular was a major outlier in terms of temperature, having 29% fewer HDDs (roughly 10 days) than average and making it the warmest December ever on record.

Despite last winter's unusual temperatures, December 2016 is forecasted to yield 5% more heating degree days than normal and 40% over December 2015. "Additionally, we are expecting a return to normal HDD levels in the first quarter of 2017, meaning we can expect a typical winter," says Krantz.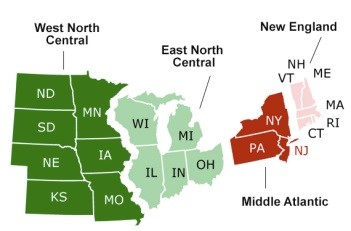 Pictured: Key boiler regions according to market data
The reason for the significant year-over-year heating degree day growth is due to the El Niño conditions which made 2015-2016 a record warm heat season in key boiler regions. What this means for distributors and contractors: this bounce back to "normal" HDDs should serve as the needed catalyst to jump start boiler industry volume.
According to Krantz, there's an increased appetite for investment in new HVAC systems. As more boilers are used to heat homes and buildings during the upcoming cold months, more boiler units will be up for replacement. As requests for new installations increase for contractors, inventory demands rise for distributors.
A healthier macro-economic environment, higher consumer sentiment and more demand to buy and sell housing are all influential factors contributing to a more robust heating season. A return to normal replacement demand, in addition to the pent up demand from last year's record warm year, paints an optimistic picture for the boiler market December 2016 through March 2017.