Save today on Weil-McLain Indirect Fired Tanks and High Efficiency Boilers
Contractors, you can earn a $200 Visa gift card when you buy an Aqua Plus® Indirect Fired tank and a high-efficiency boiler at the same time from an authorized Weil-McLain distributor, by November 30, 2020.
Aqua Plus tank features
316L stainless steel tank and coil design
Tanks are available in 35-105 gallon sizes
High-output heat exchanger
Advanced digital control
Fully passivated and welded design—no anode rod needed
Two-inch-thick, CFC-free foam insulation
150 PSI T&P relief valve included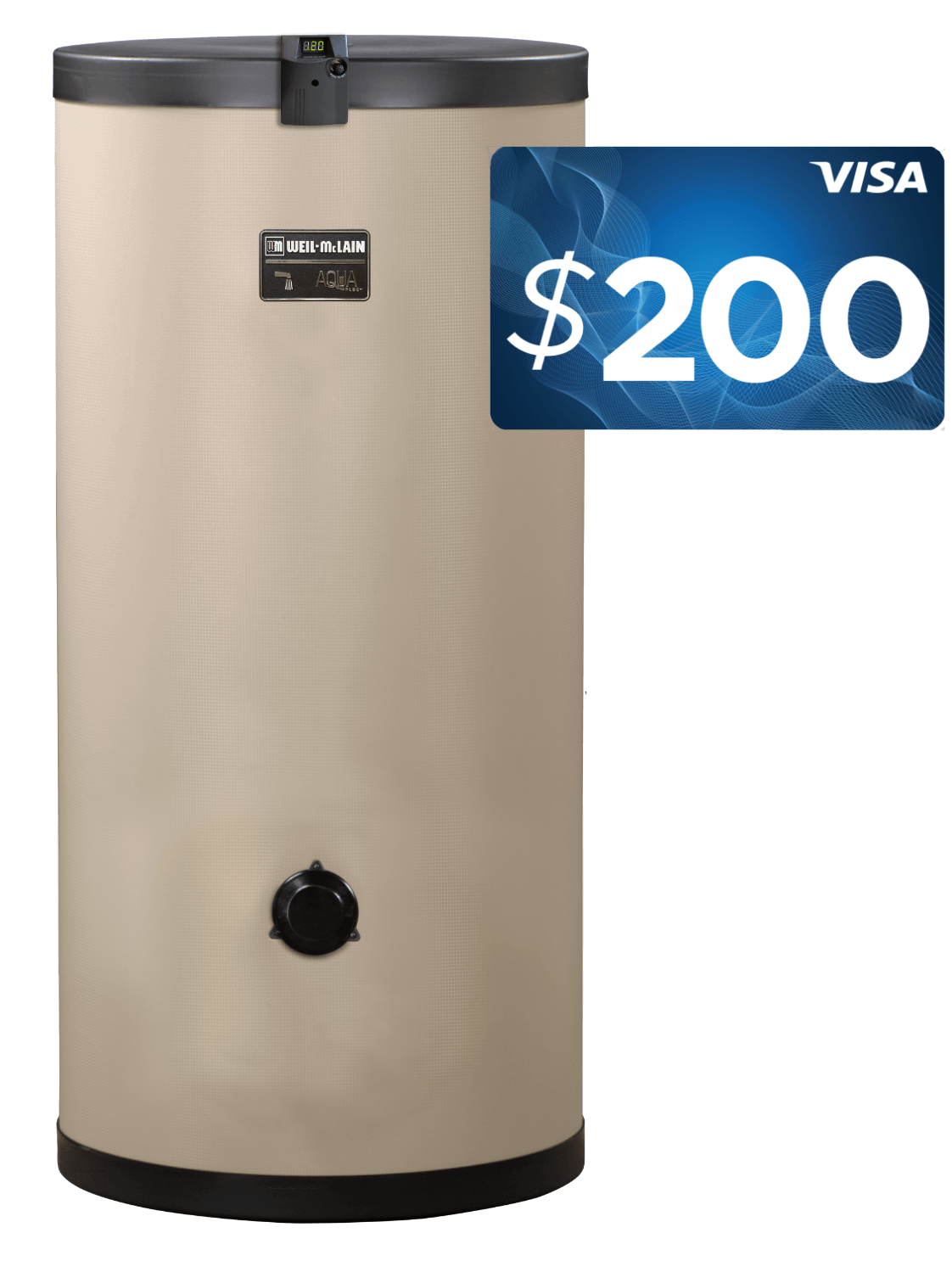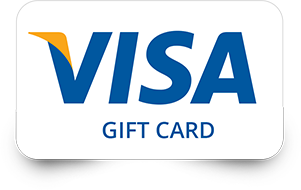 This offer is valid to contractors on purchases made from 07/10/2020 – 11/30/2020. Weil-McLain may, at its sole discretion, terminate this program in whole or in part at any time. Standard Weil-McLain Terms and Conditions of Sales apply. All form submissions must be entered by 12/11/2020.
See eligible high-efficiency boilers below.
Eligible high-efficiency boilers
Eco Tec Boiler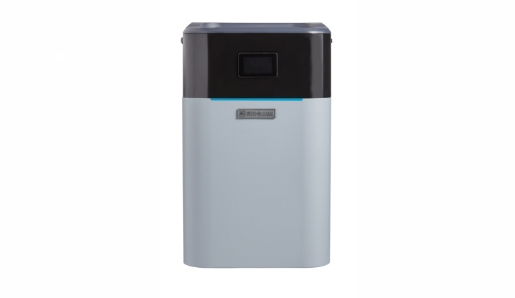 Product features  
Heat-only sizes: 80, 110, 150, 199 MBH
Natural or propane gas
Up to 5.4 GPM
Wall or floor standing options
Stainless steel firetube heat exchanger design
Unity 2.0 control with color touch screen
Easy installation with Setup Wizard
Common parts for easier service visits
AquaBalance Series 2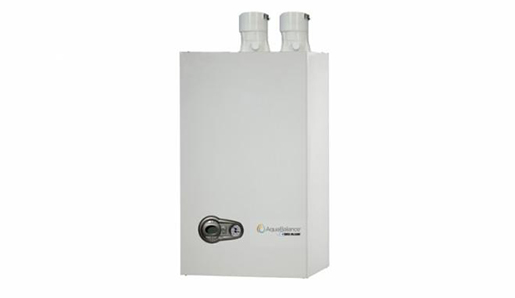 Product features  
95% AFUE energy efficiency
Available in 80, 120 and 155 Btu/Hr inputs sizes
Natural or Propane (LP) gas operation – shipped as NG, optional LP conversion kit available
1" diameter ASME certified 316L stainless steel single tube heat exchanger – low pressure drop
4 gallons per minute DHW 155 combi (70-degree rise)
Compact design – increases placement options
Heavy gauge insulated jacket – provides quiet operation
Contractor-friendly removable sides
Pre-wired, plug-in ready electrical design
Commercial grade 120V power 6' cord with 3 prong plug
24 VAC thermostat relay, fuse protected with prewired terminal strip
Honeywell control with digital display
Wall mounting bracket and hardware
Unique "3-in-1" vent adapter – readily accepts PVC, CPVC, SS or PP vent materials
Multiple vent options – direct vent, 2 pipes or concentric, through roof or sidewall
Low NOx SCAQMD compliant
Ultra S4 Gas Boiler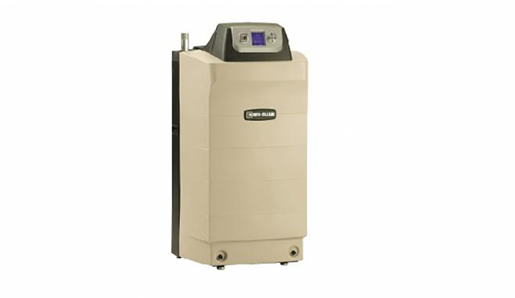 Product features  
Cast aluminum coated heat exchanger
Up to 94% DOE AFUE efficiency
Designed to operate in low temperature condensing applications
Outdoor reset and domestic hot water priority
Modulates with 5:1 turn-down ratio
High grade stainless steel burner features quiet operation
U-Control gives you the power for easy set-up and maintenance:

Multiple set-up and zone options
System sensing recognizes system and outdoor temperatures
Temperature management for up to three different set-points
Control multiple boilers from a single control panel
Standard screen messages provide service alerts and maintenance reminders
GV90+ Gas Boiler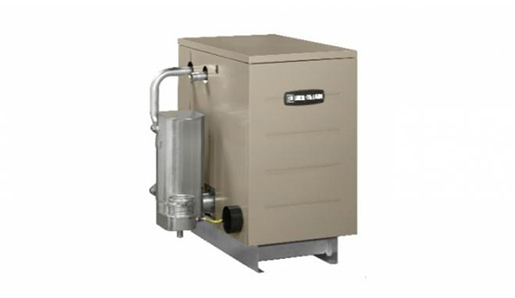 Product features  
91% AFUE efficient
Durable cast iron primary heat exchanger
Condensing stainless steel secondary heat exchanger
Unique 7 pass heat exchanger design maximizes heat transfer
Vents with PVC
Multiple ventilation options (direct vent, direct exhaust, concentric)
Easy conversion to propane (kit included)
WM97+ CT Wall Mount Gas Boiler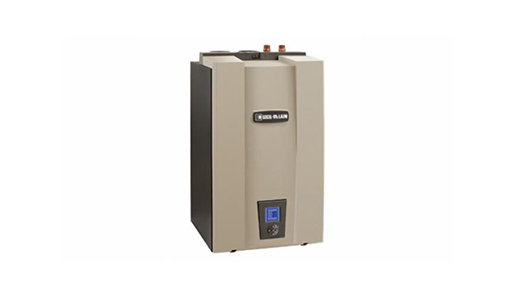 Product features  
70,000, 110,000 & 155,000 BTU input models at 95% AFUE
Stylish, compact wall mount design for easy installation, service and maintenance
Unique condensing stainless steel fire tube heat exchanger design
Built-in boiler circulator
Built-in primary/secondary piping option
Pre-wired terminal strip for quick and easy electrical connections
Convenient indirect-fired water heater connection
Capable to vent with PVC, PP and SS up to 100'
Multi-color LCD display with text - no codes
CT - Condensing Technology - 5 to 1 turndown ratio
AquaLogic indirect fired water heater compatible
ECO Wall Mount Gas Boiler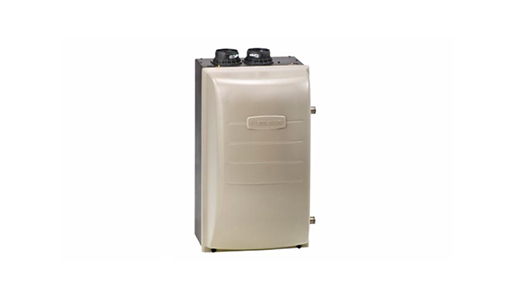 Product features  
Class-leading 70,000, 110,000, and 155,000 BTUH models
Exceeds Energy Star requirements at 95% AFUE efficiency rating
Durable stainless steel fire tube heat exchanger
Streamlined design configurable for installation
Display can be mounted on the boiler or wall (up to 2' away)
Components positioned for fast and easy service
Multiple vent configurations and material options
Optional accessories to match virtually any installation
Evergreen Gas Boiler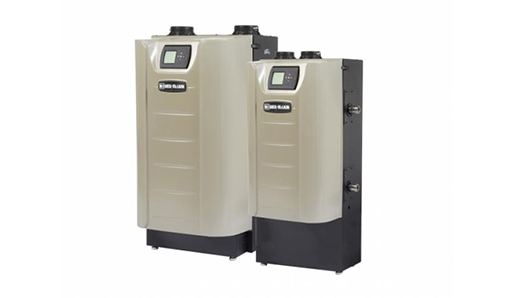 Product features  
Stainless steel fire tube heat exchanger with non-metallic base
Floor standing boiler with optional wall mount kit
Available in six sizes (MBH): 70, 110, 155, 220, 299, 399
Modulating condensing boiler
95% AFUE (70-299); 96.5% combustion efficiency (399)
Four pump/auxiliary outputs (example: one boiler loop pump + three zone pumps)
Up to eight multiple boiler control with lead/lag rotation
Modbus® to BMS connectivity
Each input can be assigned to a priority (up to three)
Multiple inputs can be assigned one priority (zone-based control)
All lag boiler inputs and outputs can be used
0 to 10-volt input (modulation or set point)
Configurable auxiliary input/output system
Boiler circulator included (ECM version with 70-155)
SVF Stainless Vertical Firetube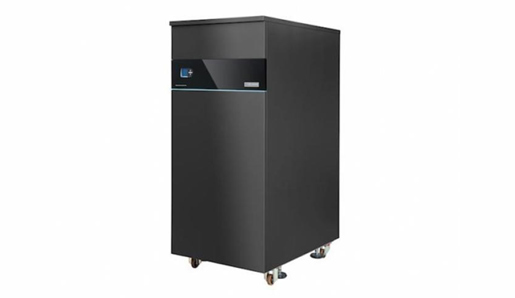 Product features  
Industry-leading thermal efficiency up to 97.1%
Stainless steel, vertical firetube heat exchanger
Available in 750, 1000, 1100, 1500, 2000, 2500 & 3000 MBH
160 psi working pressure
Water boiler with natural gas and propane fuel options
Modulating burner with 5:1 turn down ratio (*Model dependent)
Contractor-friendly ease of installation and service
PVC, CPVC, PP and SS (AL29-4C) materials approved for direct vent and direct exhaust
Full range of venting options
Low-NOx emissions down to <20 ppm
Removable and replaceable condensate tray
Advanced Unity control system with built-in set-up wizard (70–3000 MBH compatible)
CSD-1 compliant standard feature
SlimFit Commercial Condensing Gas Boilerr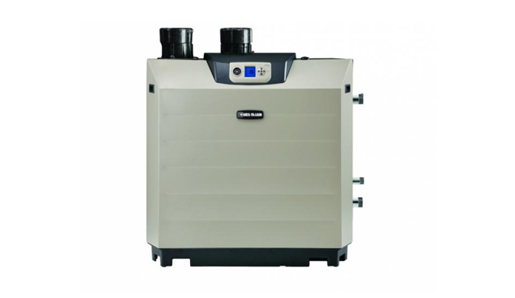 Product features  
Series 2 and Series 3 available
Up to 95.8% Thermal Efficiency
Up to 96.1% Combustion Efficiency
1,000,000 to 2,000,000 BTU/HR for Series 2 and 550,000 to 750,000 BTU/HR for Series 3
Modulating Burner with 6:1 Turndown Ratio for Series 2 and Modulating Burner with 5:1 Turndown Ratio for Series 3
Fast & Easy Out of the Box Installation
Lightweight, Compact Design Requires Minimal Clearance
Low Nox Certified < 20 PPM
CSD-1 Compliant is Standard Feature
Approved for Common Venting
PVC, CPVC, PP or SS (AL29-4C) Materials Approved for Direct Vent and Direct Exhaust
Fully Customizable Outdoor Reset Curve
Lead/Lag Capability up to 8 Boilers with Lead Boiler Rotation
Remote Connection Using Standard Modbus or Optional BACNET / Lonworks
High limit temperature control with maximum 200 degree F manual reset
Tell us about your purchase below before
November 30, 2020 to receive your gift card!